Frequent Moving Missteps and How to Prevent Them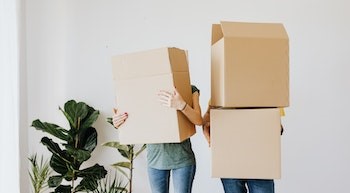 By Julie DeLong, A-1 Freeman Moving Group
If you intend on moving, there's a high chance you have already started experiencing the stress. Regardless of whether you're moving just one block away or are changing towns, the strain that goes with the packing and making the preparations can be mind-boggling.
Relocating from a place to another takes energy, time, and money. You could possibly commit an entire month preparing it yet still wind up making several costly goof ups. Listed here are 5 moving faux pas and how you can sidestep them.
1. Planning to Move With no Checklist
The secret to a seamless and positive move is proper planning and organization. You'll want a strategy on how you'll tackle each stage of the moving process, such as getting the right cartons, packing, finding a moving company in Colorado Springs, etc. One of the primary reasons that people get bogged down when moving homes is that they are lacking a definite process concerning how to put in priority responsibilities.
After you choose to move, create a moving checklist that is both customized and prioritized. Make sure you adhere to it and break down chores into subtasks, which you will cross off when completed. An excellent checklist will assist you to accomplish the pre-move preparations on time, decreasing the worry which comes with last-minute rushes.
2. Waiting Until the Last Minute to Pack
None of us prefers packing; it is tiring, needs a considerable amount of time, and is truth be told not a great time. Nevertheless, it's among those moving projects that just needs to be completed. Regardless of whether you plan on flinging all kinds of things aimlessly in numerous cartons and tape everything up…you will still need to pack.
This is the other issue, almost nothing truly turns out how you wish it to if you are moving. An activity that should need 10 minutes might end up consuming a couple of hours, and that's why it is best to pack ahead of time.
Give yourself plenty of time to pack depending on the size of your house as well as the amount of belongings you have. In case you have lots of fragile and delicate things, you will require more time.
In case you are running low on time, confer with your professional movers in Colorado Springs regarding what packing services they offer.
3. Not Getting Rid of Things
Before you start packing, work through all your things and distinguish those that you've not utilized in a while. Sell all that is valuable, but you don't need and give away things that you cannot utilize. On the plus side, decluttering and organizing is psychologically liberating, and packing will be less hectic.
4. Making the Move on Your Own
Hiring professional movers in Colorado Springs to assist you to move might be pricey, however it is usually worth it. Yes, you could possibly ask friends and family to help you with the move, however you will still spend more time than you would have, and there's always the danger that you lose something or you ruin a priceless item.
Acknowledge what moving will entail and then select how much you will be in a position to spend on it. Should you not have a lot of items, then a Do it yourself move could work, however if you have a truckload of belongings, you'll want to work with a moving company in Colorado Springs.
5. Not Taking into consideration Your New Neighbors
When moving into a new home, make certain you will not tick off the neighbors. Make sure you make plans prior to the move regarding the spot that the moving truck will park. When the moving truck is probably going to block your neighbor's driveway or will need a lot of room, make sure to make sure they know in advance so they are not inconvenienced.
Are You Planning a Move Soon?
Don't overlook the dedication that goes into moving homes. Ensure you label all the cartons so you will not have a hard time unpacking and that you measure your new home to ensure that all your items can fit.
With a bit of organizing and forethought, moving does not need to be problematic and nerve-wracking. Should you be moving soon and questioning where to start, A-1 Freeman Moving Group in Colorado Springs can help. Contact us today.
Request a free quote