Logistics Solutions for an Extensive Range of Industries
We can provide your business with the custom industry freight transport and supply chain management solutions essential to your continued success.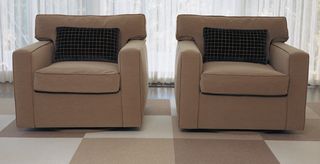 Our logistics staff has decades of combined experience helping a wide variety of industries. We have some insight into what makes each of them unique – particularly concerning their freight transportation and supply chain management needs. We can employ that knowledge just as effectively to your logistics needs and the needs of your customers too.
We're well apprised of the logistics needs associated with the following industries, all of which we serve with pride:
High Tech: Our professionals are adept at managing the most difficult high-tech projects.
Healthcare: From hospital beds to sensitive MRI and X-Ray machines, our staff knows how to transport it safely, securely, and in a timely manner.
Telecommunications: Regardless of what kind of telecommunications technology it is, we can move it.
Financial: Finance industry professionals know we can get their desks, computers, and critical records safely to their new destinations every time.
Industrial: We can move, store, and securely warehouse nearly every sort of heavy machinery or manufacturing equipment.
Hospitality: On-time, on-budget delivery of hotel decor and fixtures and so much else: our clients will vouch for it.
Retail: All manner of retail stores rely on us to move all sorts of merchandise day in, day out.
Office Equipment: When we move offices, we we execute it so smoothly and expeditiously that the business being relocated experiences hardly any disruption in its normal activities.
Intermodal: There's no single kind of shipping that's perfect for all needs. We'll employ what best suits the business, the product being shipped, the client, and the circumstances.
How can we serve your business needs in your industry? Let's get together. Our logistics experts are sure to have freight transport and supply chain management solutions perfectly suited to your needs as well as those of your customers. Of course, you can always, without obligation ...
Request a free quote